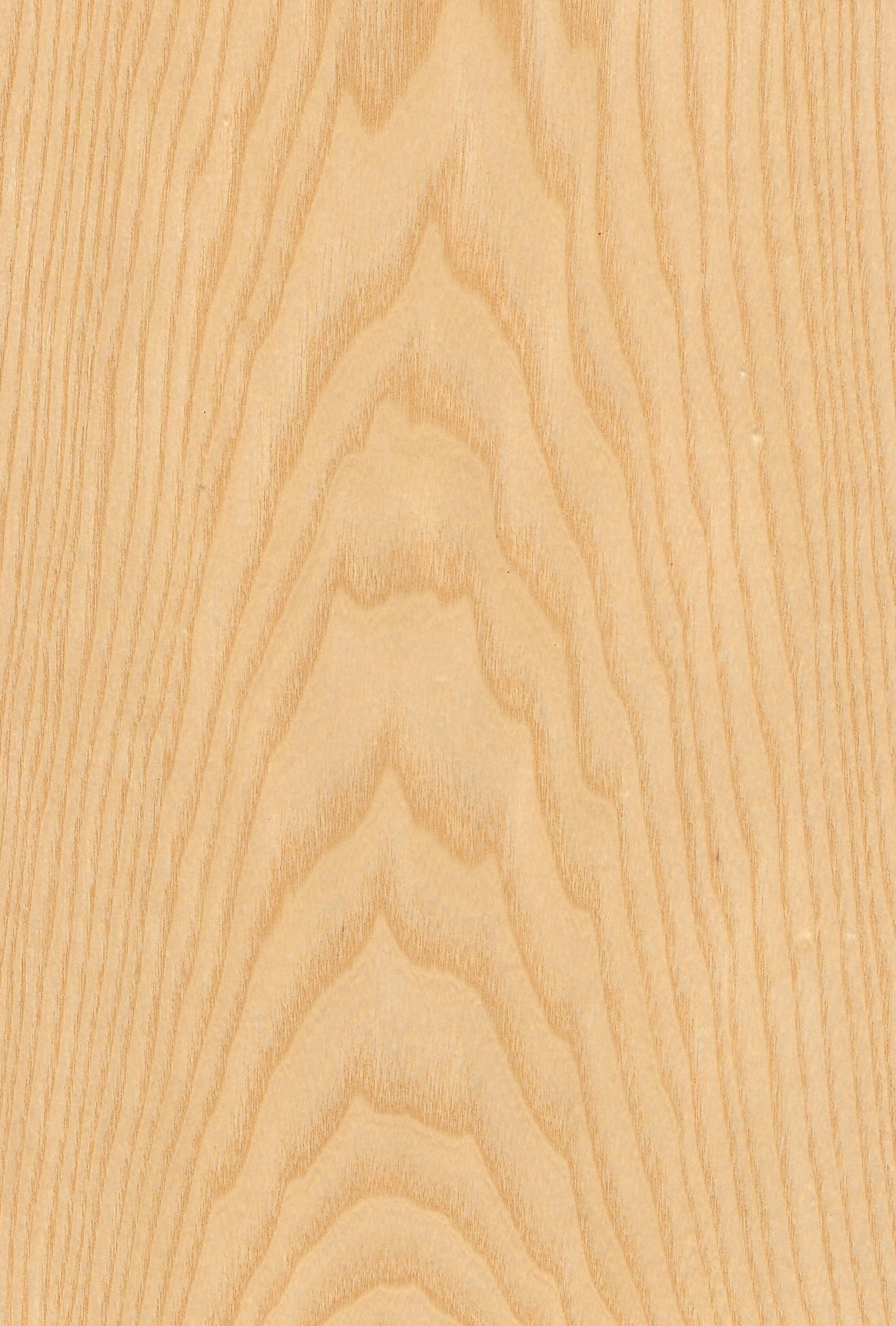 White Ash
Looking for a m2 price for White Ash as veneer or layons. Click the button below to email us.
Natural and Dyed Veneers come in bundles. A bundle is made up of leaves and so all sizes are different.

Reconsistuted Veneers however are different. As these are man-made they come in sheets please click here to see the sizes in which they are available.


Below is the technical information surrounding our White Ash veneer.

Family: Oleaceae
Commercial Names: (1) white ash (2) green ash (USA), red ash (Canada); (3) black ash, brown ash (USA); (1) Canadian ash (UK).
Other Names: N/A
Distribution: Canada and USA
General Description:1 & 2: heartwood is grey-brown, sometimes tinged with red 3: Greyish-brown in colour and slightly darker than the other species. Generally straight grained and coarse but even textured. 1 & 2 weigh around 660 kg/m³ (41 1b/ft³) and No. 3 weighs 560 kg/m³ (35 1b/ft³); specific gravity of 1 & 2 is .66 and No. 3. 56.
Mechanical Properties: Wood bending properties are variable, but generally very good, although not tolerant of pin knots in steam bending. The wood has good strength, elasticity, toughness, stiffness and hardness qualities allied to its relatively lightweight. Excellent shock resistance (see footnote).
Seasoning: The timber dries fairly rapidly with little degrade, and small movement in service.
Working Properties:There is a moderate blunting effect on tools, but can be worked satisfactorily with both hand and machine tools. Pre-boring necessary when nailing the harder species. It glues, stains and polishes well.
Durability: Ash is non-durable and perishable. The sapwood is liable to attack by powder post and the common furniture beetle; the heartwood is moderately resistant to preservative treatment; the sapwood is permeable.
Uses: (1) White ash is the famous sports' ash and used for all types of sports equipment, bats, cues, oars, handles for striking tools, spades, forks, hoes, etc; bent parts for boat building; vehicle bodies, church pews, shop fitting and high-class joinery. (2) Used for same purpose but for non-striking tool handles. (3) Cabinet work, interior joinery. All species used in plywood manufacture and also selected logs sliced into decorative veneers for furniture and panelling.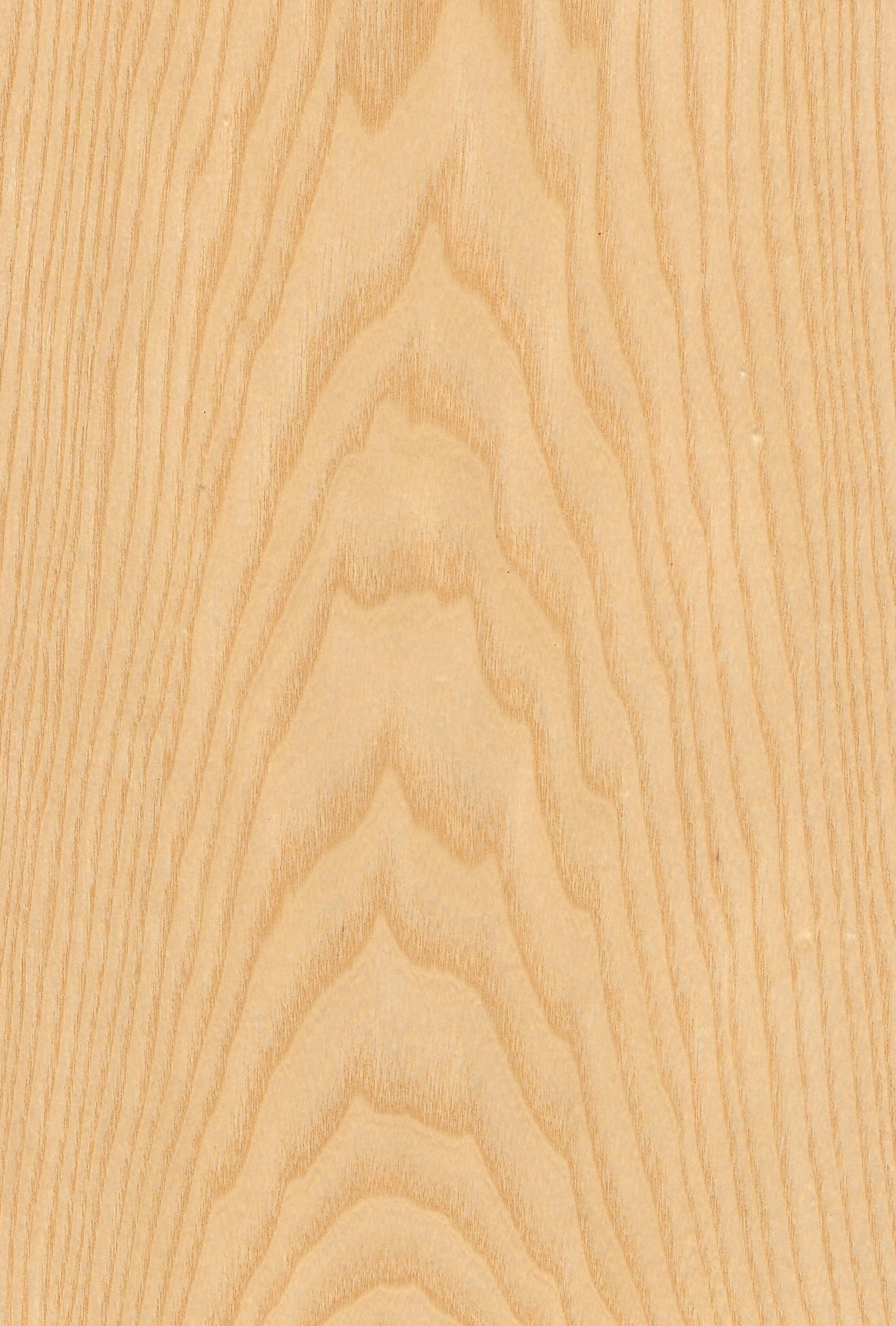 White Ash
Sale price

£0.00 GBP
Regular price
(/)
This product has no reviews yet.
Customer Photos
Discover photos from our customers below using this veneer.