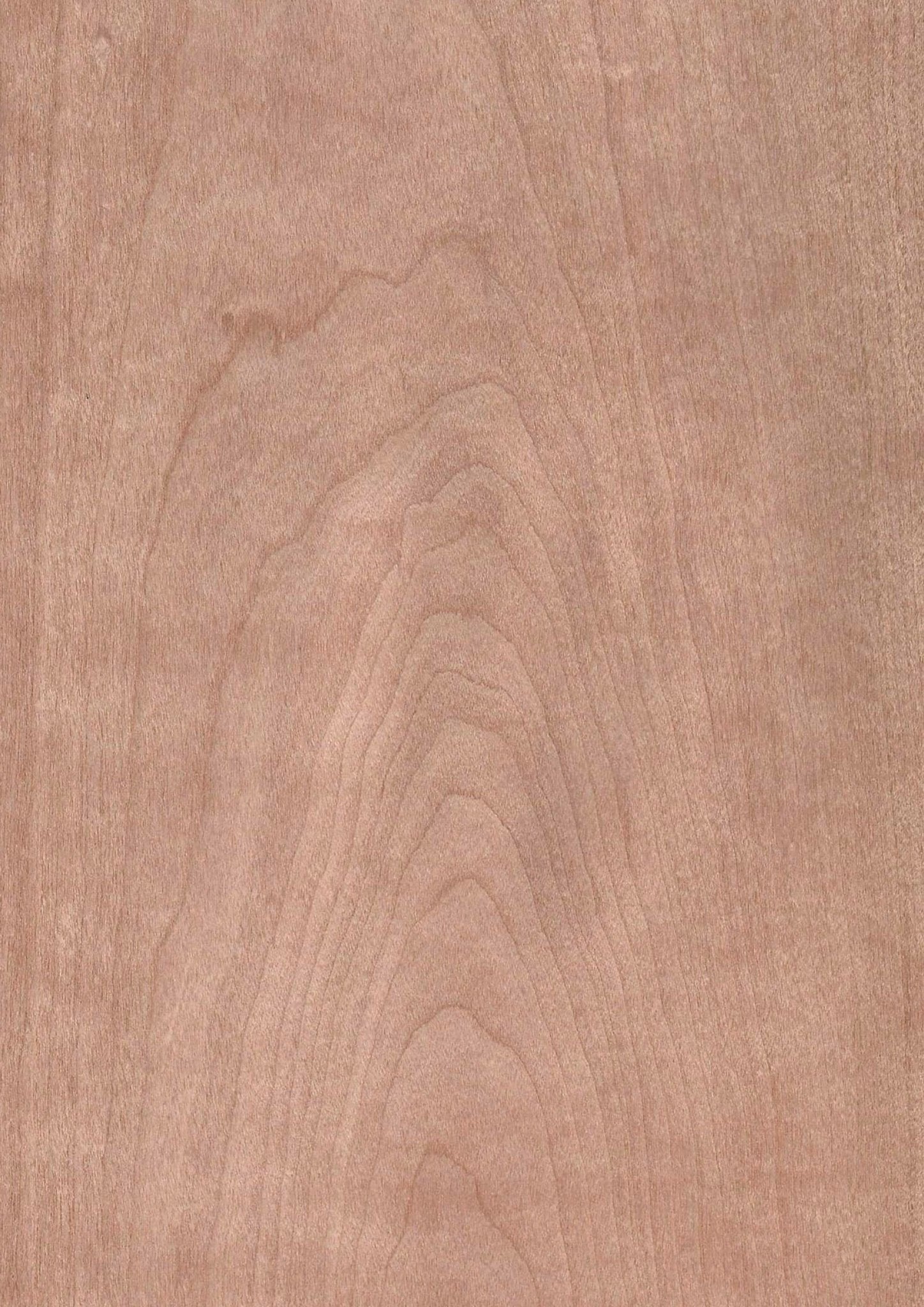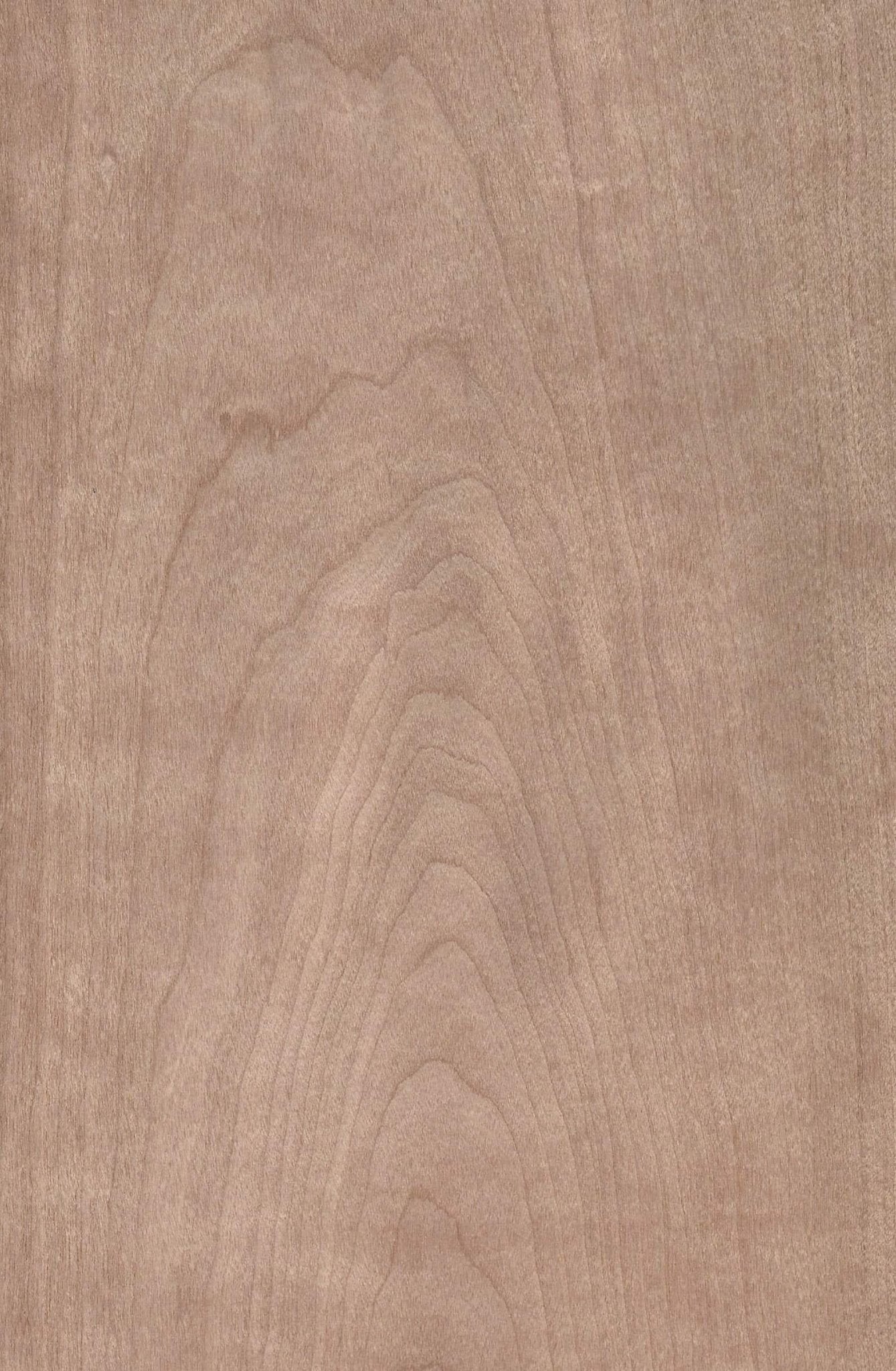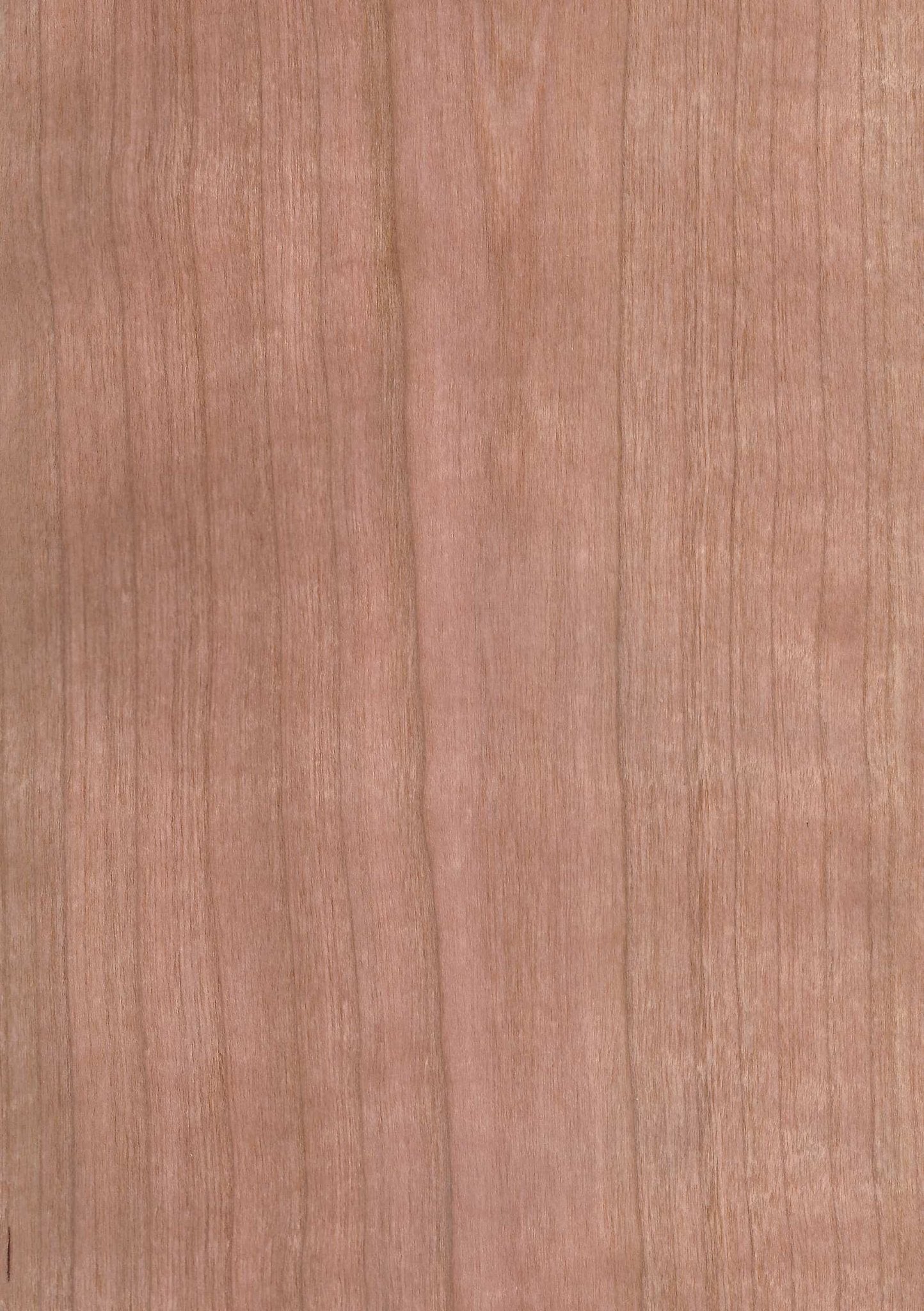 Cherry
The heartwood can vary in colour from reddish-brown to either deep red or a lighter red-brown. It normally has brown flecks and small guym pockets. There can be marked colour variations between boards. The narrow sapwood is whiteish to reddish-brown, somtimes tending to creamy-pink. American cherry has a fine, straight, close grain,  smooth texture and a richy satiny lustre. It can be found with dark wavy streaks. Quartersawn wood somtimes shows beautioful figure. 
Looking for a m2 price for Cherry as veneer or layons. Click the button below to email us.
Natural and Dyed Veneers come in bundles. A bundle is made up of leaves and so all sizes are different.

Reconsistuted Veneers however are different. As these are man-made they come in sheets please click here to see the sizes in which they are available.


Below is the technical information surrounding our Cherry veneer.

Family: Rosaceae
Commercial Names: Black cherry (Canada and USA); cabinet cherry (USA).
Other Names: Rum cherry; whisky cherry; wild cherry.
Distribution: In small quantities or scattered trees in deciduous forest areas in Canada and USA.
General Description:Heartwood varies from rich red to reddish-brown, with a fine, straight, close grain with narrow brown pith flecks and small gum pockets, and with a smooth texture.
Mechanical Properties: The timber has good wood bending properties, low stiffness, and medium strength and resistance to shock loads.
Seasoning: Dries fairly rapidly, with little degrades if care is taken to avoid a moderately large amount of shrinkage during seasoning. There is medium movement in service.
Working Properties:The wood works easily with both hand and power tools with only moderate blunting effect on cutting edges. It nails, glues, stains and takes an excellent polish.
Durability: Sapwood is liable to attack by common furniture beetle, and heartwood moderately resistant to preservative treatment. The wood is moderately durable.
Uses: Pattern making, tobacco pipes, musical instruments, furniture and cabinet making, high-class joinery, boat interiors, backing blocks for mounting printing plates. It is an excellent turnery and carving wood. Selected logs are converted into decorative veneers for furniture, cabinets, wall panelling, flush doors etc.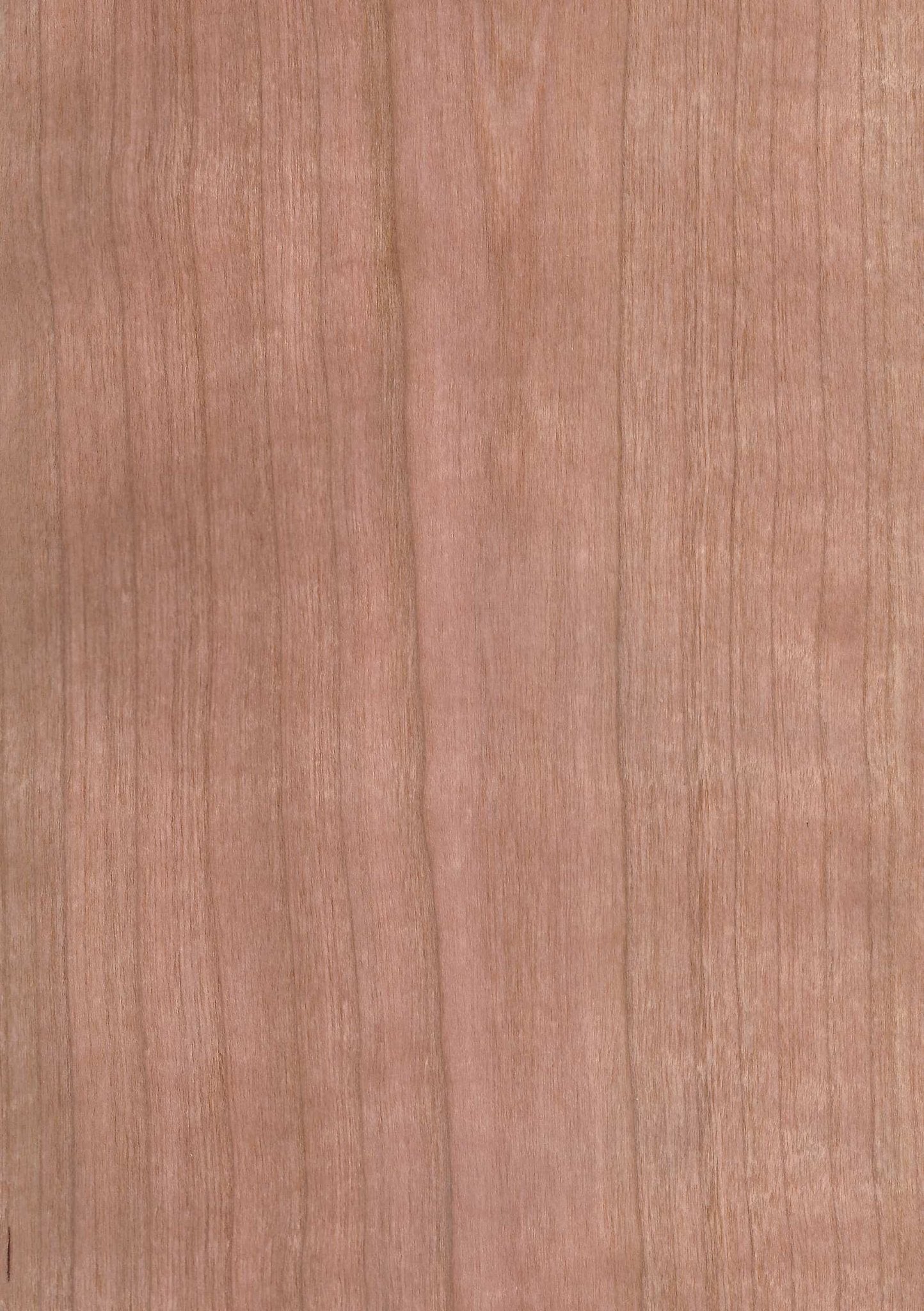 Cherry
Sale price

£0.00 GBP
Regular price
(/)
This product has no reviews yet.
Customer Photos
Be the first to share your unique joinery work with this veneer.