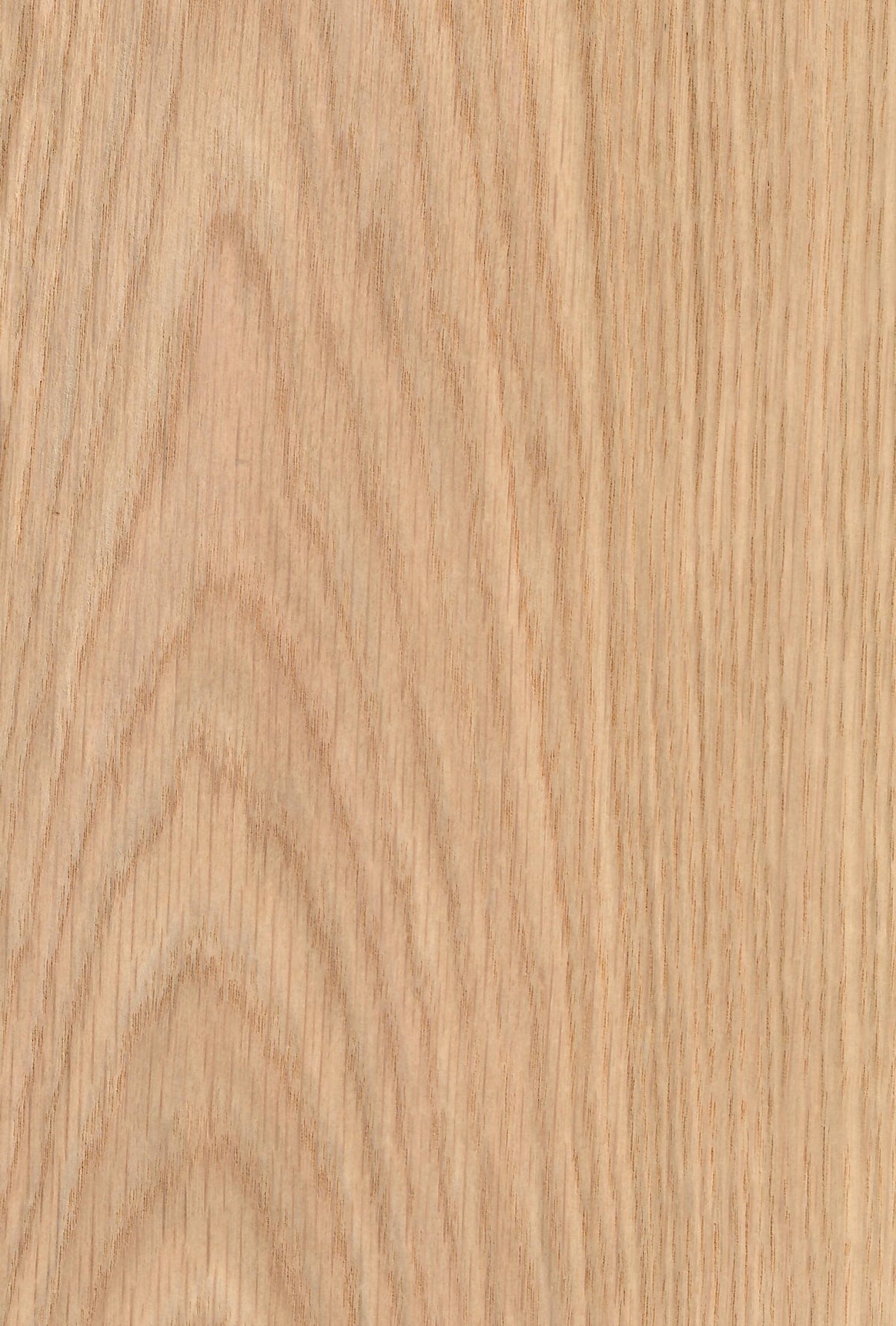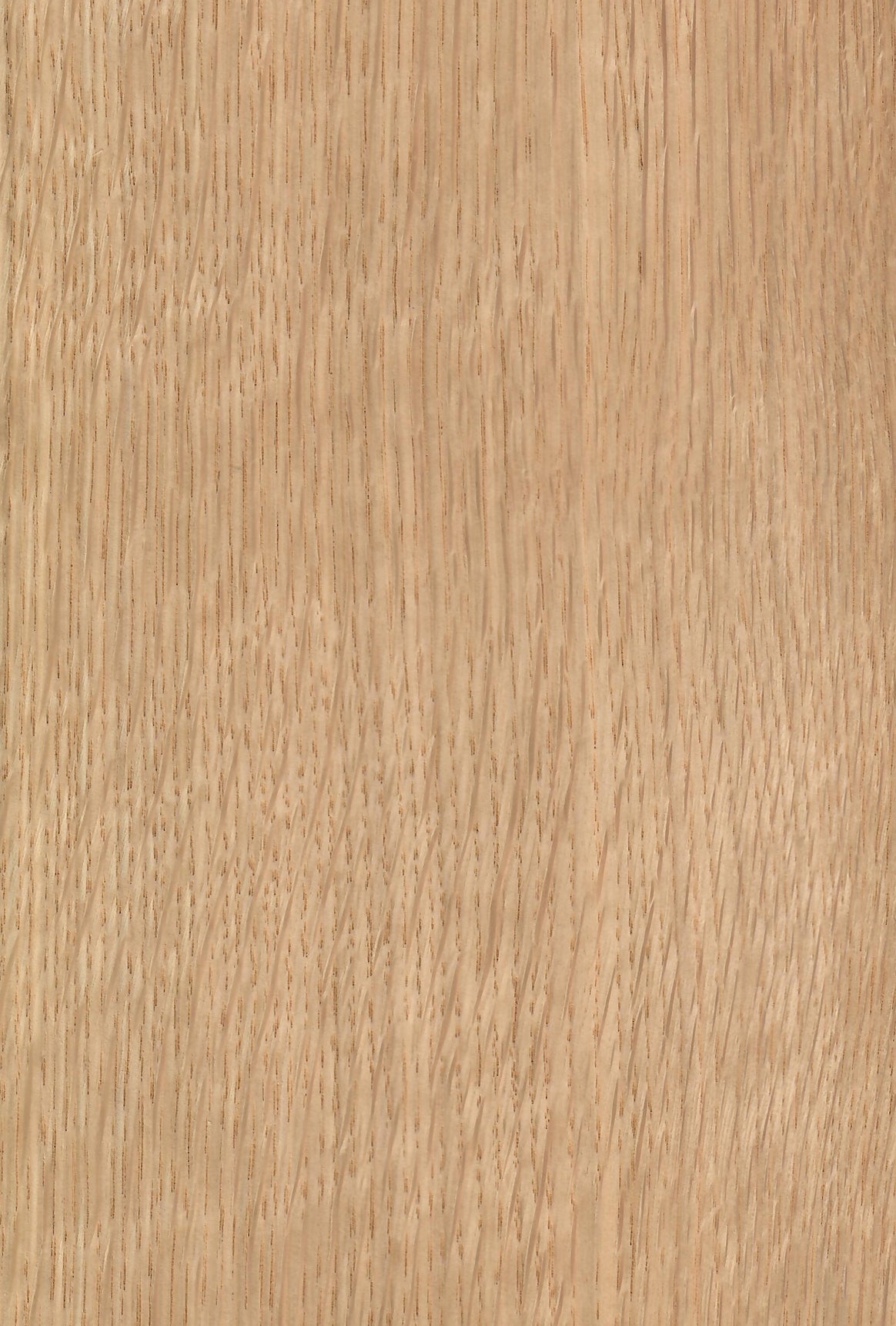 American White Oak
Looking for a m2 price for American White Oak as veneer or layons. Click the button below to email us.
Natural and Dyed Veneers come in bundles. A bundle is made up of leaves and so all sizes are different.

Reconsistuted Veneers however are different. As these are man-made they come in sheets please click here to see the sizes in which they are available.


Below is the technical information surrounding our American White Oak veneer.

Family: Fagaceae
Commercial Names: (1) white oak (USA); (2) chestnut oak (USA); (3) overcup oak (USA); (4) swamp chestnut oak (USA). Also marketed with regional names, e.g. Appalachian Oak; northern or southern oak.
Other Names:
Distribution: Eastern USA and South Eastern Canada.
General Description:Varies in colour from pale yellow-brown to biscuit with a pinkish tint, similar to European oak. Straight grain, with the characteristic silver grain on quartered material. Appalachian oak is slow grown producing light weight, mild wood, but southern states produce fast grown oak with wide growth rings, and a harder, tougher timber. Medium to coarse textured. Weight averages 760 kg/m³ (47 1b/ft³); specific gravity .76.
Mechanical Properties: The wood has medium bending and crushing strengths with low stiffness, which makes it an excellent steam bending material.
Seasoning: Dries relatively slowly with a tendency to check, split and honeycomb, and requires careful handling for air drying and kilning. There is medium movement in service.
Working Properties:Vary according to rate of growth. Slow grown oak being much easier to work with and and machine tools. The timber takes nails and screws well, although pre-boring is advised; its gluing properties are variable; stains and polishes to a good finish.
Durability: Logs are liable to severe insect attack. The heartwood is durable and extremely resistant to preservative treatment, and the sapwood is moderately resistant.
Uses: Milder than European oak to work and suitable for furniture and cabinet making joinery, heavy construction, parquet and strip flowing, pews and pulpits, boat-building, ladder rungs, agricultural implements, wagon bottoms, tight cooperage and coffins. Rotary cut for plywood and sliced for highly ornamental veneers for panelling and decorative veneering.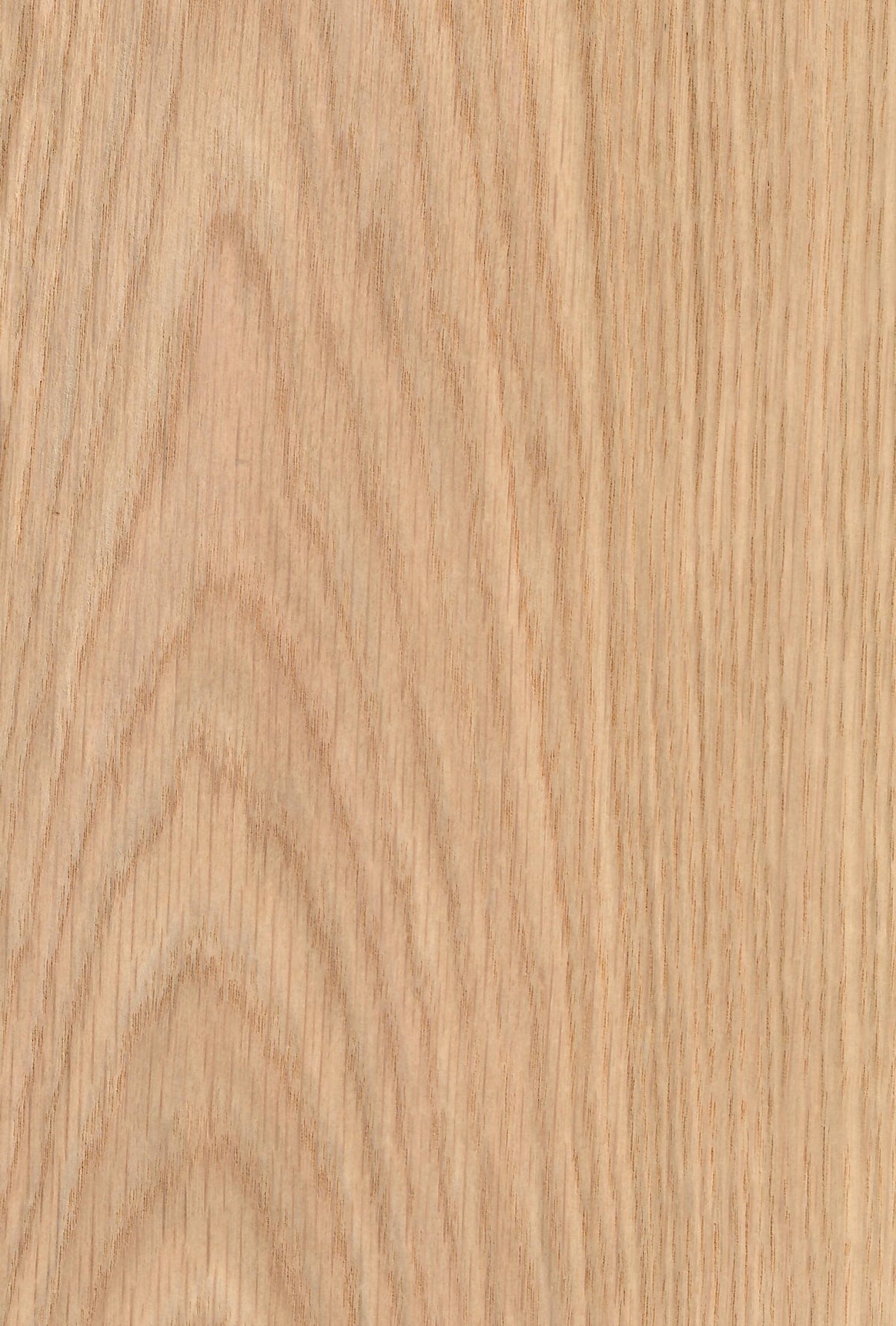 This product has no reviews yet.
Customer Photos
Be the first to share your unique joinery work with this veneer.